"FLOWRISE" Piston valve was Innovated by replacing the disk and seat of a conventional globe valve with a cylindrical piston and two resilient, replaceable sealing rings. Constant research and development have resulted in sealing rings that provide the piston valve with an extraordinary ability to seal line pressure and prevent leakage to the atmosphere.
Independent testing laboratories have subjected piston valves to API fire tests and Helium leak tests. The piston valve has out-performed other generic valve types in these tests; and these results have been consistently confirmed by extraordinary performance in customer installations.
An Good sealing system: Amazingly simple and Smooth tight
A stainless steel piston enclosed by two valve rings makes up the sealing element. The upper valve ring provides the stem seal, white the lower valve ring seals the passage. The large sealing surface on the piston and rings provides an optimal seal.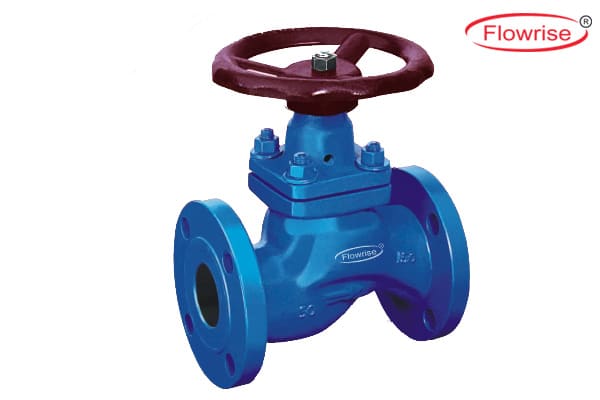 When closing the valve, the piston pushes and wipes away any impurities, which might be present in the fluid, ahead of itself. Therefore media with fibrous or contaminated constituents are reliably sealed.
"FLOWRISE" Brand Piston Valve's Special Features
Larger effective sealing area
Leak proof isolation – Class 6 shut off achieved.
Durability – Piston unexposed to media
Absence of Gland & Seat
Maintenance friendly – Uniform sealing rings on both the sides & maintenance can be done without removing the valve from the pipe line. (On-line Maintenance)
User Friendly – It does not need Valve Key
The Only Scrap Free Valve
Self Lubricating
Self Cleaning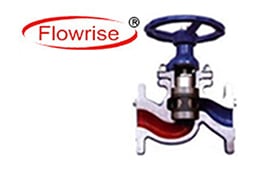 The double guidance of the piston in the closed position prevents fluttering and vibration in the throttled position and is better able to handle turbulence in the pipeline. The KVN is ideal for the bypass around a modulating control valve.
The valve stays in the line while changing the valve-rings
Once installed, the valve is absolutely maintenance free for a long time. In case worn valve rings have to be changed, this is very easily done with the valve in the line.
Cast Iron / WCB With SS Internals 1" to 10" in ANSI Class-150 and Class-300 Max working Conditions: 40 kg/cm2 at 400 deg C Valve Standard ANSI B 16.34 , API 598, IBR / N IBR
Excellent Performance In Steam Service
Prefer Valve For Thermic Fluid Service(High Temp. 2500*c And Upwards)
Fatty Acid
Gasses And Hazardous Fluids.
Size –Cannot Be More Than 200mm As Torque Required To Operate The Valve Will Be A Limiting Factor.
Pressure Class- Although It Is Very Good For High Temp.(Up to 5400c) But We Cannot Cross#300(In Flanged) And #800 In Socket Weld Versions Because Of The Soft Rings.
Piston Valve Is A Seat less (Soft Seated) , Glandless Piston Type Globe Valve Nd 40 Type / Asa 150#
Advantages of Piston Valve Over Globe Valve
Soft Seated Valves Fall Under Class Vi
Does Not Get Affected By Foreign Matter.
keytag:-
Piston Valves
, 
Industrial Piston Valve
, 
Piston Valve Wholesaler
, Manufacturer and Exporter in India – Gujarat