Beena Engineering Works was established in 1989. The company is based in Ahmedabad. AN ISO 9001 : 2015 Certified Company.
The Company has installed facility to manufacture Industrial Valves ¼" to 48" with Brand Name "FLOWRISE" Ball Valves, Butterfly Valves, Pinch Valves, Gate-Globe-NRV Valves, & M.S. S.S. Pipe Fittings. We have our Own 3 independent Mfg. Units each for Industrial Valves, Cock & Pipe Fittings, Pneumatic Butterfly Valves In India. The total installed capacity is around Maximum Valves per annum. Also we  manufacturer all type of machinery parts Bushes implier, Shafting, Pin, Components any type as per your samples & Blue prints, Only repairing any type of Valves, Cock & Fabrication and machinery gear box, Worm wheel.
We are one of the Leading Company of India who design & manufacture a complete range of Valves in our class. Our Valves meet international standards and are tested for all the parameters required to withstand rigorous performance standard. Our reliability can be measured by the repeat orders that we have been receiving from all our customers and regular orders which come from various Government and Semi-Government projects, Refineries, Paper, Steel, Cement, Petro-Chemicals & Fertilizer Plants, various other Industries and State Electricity Boards. Many of these Valves are specified by Consulting Engineering Companies. Company Manufacture valves in accordance with ASA, DIN, BSS & ISS specification and pressure rating up to ASA, class 150,300 or DIN/KG/CM2 with IBR & NON IBR test certificate which please note.
M/s. Beena Engineering Works, Ahmadabad was initially incorporated as a in the year 1989 in the State of Gujarat by converting the erstwhile Proprietor Firm named as "Beena Engineering Works" which was established in the year 1989 by Mr. Amrutlal Shah and Mr. Umesh Shah.
Mr. Umesh Shah having 38 years of experience in the field of manufacturing Valves, who made the company with the very steady growth rate based on the Order List Position and Strong and Valuable inquiry and Order Inflow. Mr. Smit Shah having 14 years of experience in the field of marketing made us to reach globally with the brand name of Beena Valves. Our continuous involvement to improve our products through research and development has lead to our achievement with a unique quality of valves and satisfaction of the end user.
Beena Engineering Works maintains the strictest Quality Standards that confirm to international quality benchmarks over the years product with It's – ISO 9001:2015 Certification. A development has sustained our reputation for integrity sound technical capabilities and client oriented policies. Every product carried our name and with it the assurance that every person in our organization subscribes to – Quality.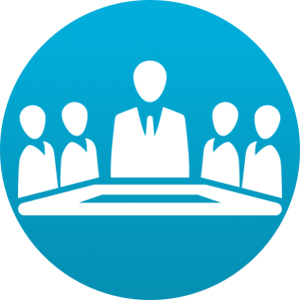 We over the years have built sure confidence with our clients for supply of the best quality product meeting national and international standards in – Materials, delivery, packing, value and services.
The company strives to fulfill the customer's right to except the best we can deliver all of the time. Not only does the company assures our products, services but also ascertains the solution of specific customer problems, to meet unique challenges and seize opportunities for growth and worldwide prestige.
Talk to us at Beena Engineering Works, and know why we are called as a Quality Valves Manufacturer of the Indian valves industry. National quality benchmarks over the years product developments has sustained our reputation for integrity sound technical capabilities and client oriented policies.
QULITY MOTO IS BEENA ENGIEERING WORK'S
AIM TO GIVE BEST AND PRESTIGIOUS VALVES FOR IT'S CLIENT
The Research and Development based on modern technical and professionally managed work-shop with team of technically persons in the relevant field. We are engaged in Development of Flow-Control Systems, Valves Automation & Industrial valves.
The company has in house designing and development with ultramodern tools run by skilled professionals to develop designs required by clients.
Innovation generated continual improvement, and this is precisely the creed that sustains our work ethic. Quality is a word that a taken very seriously by the Company, especially as we must work in tandem with customers Quality Requirements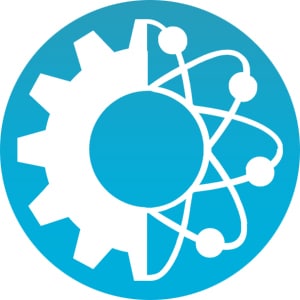 Mission:
Our mission is to work together with you, to create an event that is a truly distinctive reflection of your personal taste and style. We welcome your ideas and plans so that we can turn your dreams into reality.
Vision:
"We aim to achieve excellence and perfection by manufacturing superior quality Valves at affordable prices and improve quality on continuous basis by implementing innovation in designs and manufacturing techniques."